5 Ways Fox News Is Ripping Off the Over 60 Set
Over the course of 5 hours between October 24 and 25, I wrote down every commercial that aired on FOX News during shows hosted by Brett Baer, Gretchen Carlson, Shep Smith Bill Hemmer and Gretta Van Susteren because I wanted to know what was being advertised. Plus, my doctor encouraged me to raise my blood pressure and anxiety level to dangerous heights.
Many of the ads are squarely aimed at old people. Several of the companies have been accused of crimes, including misleading and deceptive advertising, by city and state prosecutors.
The ads that weren't misleading, deceptive or criminal were for pills that will give grandpas an erection; which will probably make grandmas more unhappy than the deceptive ads. Anyway -- here now, 5 things you must tell your grandma so she doesn't get scammed by the ads on FOX News.
1. DO NOT MAKE THE CASH CALL. EVER! IN FACT, DON'T CALL ANYONE. OR PICK UP THE PHONE. DEVIOUS PEOPLE WANT YOUR MONEY. AND THAT'S THE JOB OF YOUR GRANDKIDS.
One of the ads in frequent rotation on FOX New is one for the lending company, Cashcall.com.
However, here's what your grandma needs to know: In August, 2013, NY State Attorney General  charged CashCall.com with making loans at usurious rates while charging New Yorkers between 89% and 335% interest on personal loans. In a statement, New York's attorney general said: "CashCall charged exorbitant interest rates on their loans to scam New Yorkers out of millions of dollars," According to the attorney general, CashCall has made more than 17K loans to New Yorkers totally nearly 38 million dollars. The interest on those loans totals more than 315 million dollars. Under New York law, lenders can only charge up to 25%.
If grandma needs money, advise her to get it the old fashioned way: sell a kidney.
2. THE SALVATION ARMY DOESN'T WANT THAT LOVELY CLAY AIKEN TO BE HAPPY. AND, THEY HATE NEIL PATRICK HARRIS, THAT NICE BOY FROM THAT FUNNY SHOW GRANDMA LIKES.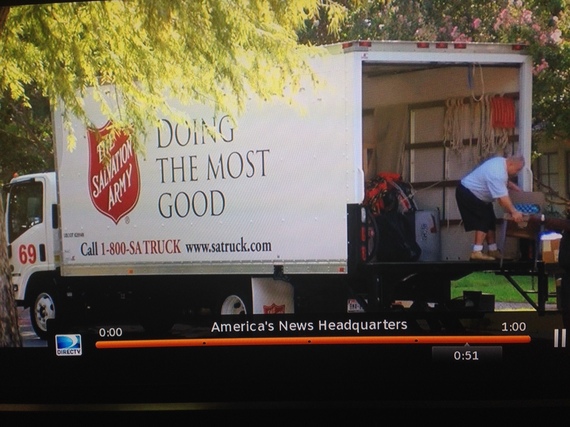 Founded in 1867, the Salvation Army has been providing food, clothes and assistance to millions upon millions in need over more than a century. No one is denying their good work. Nay, great work.
However, here's what your grandma needs to know: As she considers making donations to various charities this holiday season, grandma should be aware of the Salvation Army's position on homosexuality, as reported by the New York Times in 2011.
"The Salvation Army does not consider same-sex orientation blameworthy in itself. Homosexual conduct, like heterosexual conduct, requires individual responsibility and must be guided by the light of scriptural teaching. Scripture forbids sexual intimacy between members of the same sex. The Salvation Army believes, therefore, that Christians whose sexual orientation is primarily or exclusively same-sex are called upon to embrace celibacy as a way of life."
(Note: an email to the Salvation Army's media department asking for clarification on this policy was not returned)
Better charities include: The American Red Cross. The Cancer Research Institute. Doctors WIthout Borders. Teach for America.
__________________________________________________________________
3. FRED THOMPSON SECRETLY HATES YOU. AND THAT RASCAL SCOOTER YOUR RODE IN ON.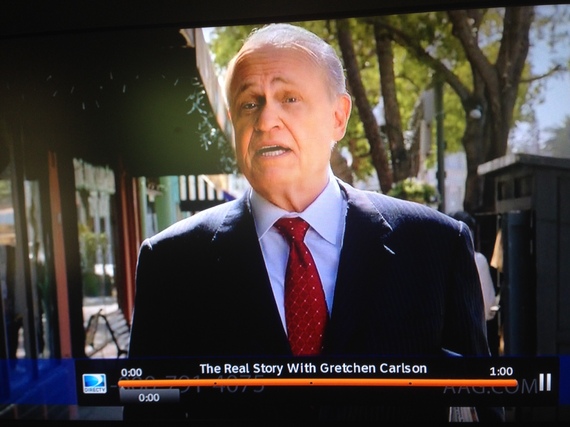 Founded in 2004, and approved by the US Department of Housing and Urban Development, AAG is one the nation's leaders in reverse mortgages.
However, here's what your grandma needs to know: Fred Thompson, the former United States Senator and fictional New York City Prosecutor (Law & Order) and submarine captain (Hunt for Red October) is the spokesman for AAG's line of reverse mortgages. And he clearly hates old people. A lot. Otherwise, why else would he endorse such a fiscally damaging investment instrument? Here's how a reverse mortgage works. If you're over 62, seniors can access the equity in their home - and they do not have to make any interest or principal payments for as long as they live in the house. They can get a lump sum payout or get cash in monthly installments. That's the good news. Now, here's the bad news.