Comments
The Right to Vote Affects the Power to Choose: How Voter Suppression in 2012 Will Erode Reproductive Rights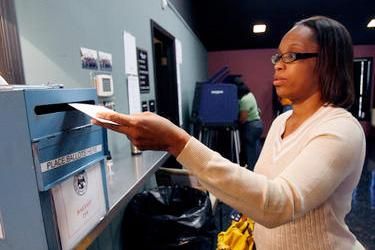 Written by Charlene Carruthers for
RH Reality Check
. This diary is cross-posted; commenters wishing to engage directly with the author should do so at the original post.
There is power in a woman's right to vote. Since 1984, women have been the 
majority
of the total vote in every presidential election. This year, millions of women will stand in line and prepare themselves to decide who will serve in state legislatures and in the U.S. Congress. They will decide who sits on the local school board and who becomes the next President of the United States. They will also decide who shapes the future of reproductive health and rights for all women in this country. The power to preserve and expand reproductive rights is inextricably tied the right to vote. But what is power if your ability to leverage that power is stripped away? That's just what Republican-led state legislatures across the country are poised to do. Since 2010 state legislatures with Republican majorities have introduced and passed restrictive laws with the potential -- and many argue the intent -- of forcing widespread voter suppression, and to disenfranchise women, people of color, students, the elderly, and low-income communities.
Continue reading....
Liked this article?

Join our email list
Stay up to date with the latest headlines via email