Comments
Why Are Sex Workers Being Banned From Participating in the International AIDS Conference? A Call to Action on Sex Work and HIV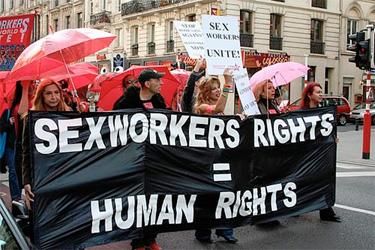 Written by Darby Hickey and Cassandra Warren for
RH Reality Check
. This diary is cross-posted; commenters wishing to engage directly with the author should do so at the original post.
In July, the 
International AIDS Conference
is being held in the United States for the first time in over twenty years, after the successful 
repeal of the ban
on HIV-positive foreign nationals entering the US. However, US immigration law still 
bars entrance
to anyone who has engaged in sex work in the past 10 years -- even if they have no criminal convictions or work in a country where it is legal. This exclusion will prevent many current and former sex workers from outside the US from 
attending the conference
. Yet sex workers and their clients are two of the populations at greatest risk of HIV infection. Without the input, knowledge, and resources of those most directly affected by the disease, there is no chance of stopping the AIDS epidemic. To hold the government accountable for its harmful policies and in solidarity with those unable to attend the conference, US-based sex workers and allies collaboratively drafted 
A Call to Change US Policy on Sex Work and HIV
– in consultation with numerous sex workers and sex worker-lead organizations in the US and abroad. We invite all people committed to ending AIDS to endorse this statement. Structural issues drive HIV within the sex sector -- criminalization and stigma compound health disparities already affecting those on the wrong end of racial, economic, and gender inequality. But when sex workers design and lead HIV prevention efforts, receive services and resources, and are supported to address social injustice, sex workers have successfully curtailed the spread of AIDS.
Continue reading....