Comments
Crime and Obesity: Let's Get to the Heart of the Problems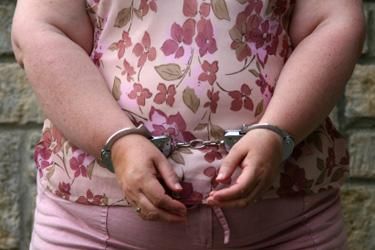 Written by Marianne Møllman for
RH Reality Check
. This diary is cross-posted; commenters wishing to engage directly with the author should do so at the original post.
There is something deceptively simple about New York City mayor Michael Bloomberg's blanket initiatives. Whether it is giving the police unfettered discretion to
stop and frisk
anyone they think might look like a potential criminal because "it saves lives," or
banning
the sale of large-container sodas because, well, that saves lives too, the initiatives promise easy fixes to complex problems. They are, however, based on a blindness to prejudice that is compelling precisely because it is wrong. In short, Mayor Bloomberg's initiatives purport to be color- and class-blind. If the stop-and-frisk program affects mostly men of color, Bloomberg
argues
, this is purely coincidental. And if most of New York City's overweight population lives in the
poorest
boroughs, that is also just by chance. Maybe, this line of argument implies, it is just that men of color and the resource-poor make appallingly bad decisions about their lives and health. Incidentally, I am not arguing that our definitions of what should be subject to punitive measures and what constitutes a "normal" weight are perfect or even always good. The point I am making is about policy effectiveness. And in that sense, even a cursory look at
correctional
and
obesity
statistics in the United States reveals deep-seated disparities which knee-jerk reactions — in particular those that blatantly ignore color and class —cannot fix.
Continue reading....
Liked this article?

Join our email list
Stay up to date with the latest headlines via email