Comments
The Sound of Silence: Catholic Hierarchy's Lack of Response to Abuse of Women by "Project Prevention"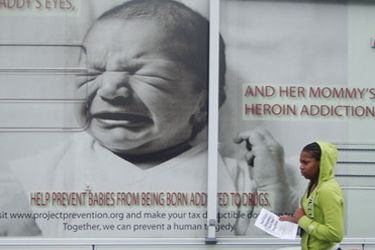 Written by Jeanne Flavin for
RH Reality Check
. This diary is cross-posted; commenters wishing to engage directly with the author should do so at the original post.
Recently, an all-Catholic coalition of 43 dioceses, hospitals, church agencies, schools and other religious-owned or operated but public entities filed a dozen separate lawsuits against the Obama administration, protesting the requirement that insurance plans covering secular employees include contraceptive services. These lawsuits follow on the heels of the U.S. Conference of Catholic Bishops' high-profile attacks on nuns and Girl Scouts. What I find as interesting as who Catholic leaders have chosen to attack is when they choose to be silent. I "get" that many Catholics have a moral objection to contraceptive use (though presumably this group does not include the 98 percent of sexually-active Catholic women who report ever using a contraceptive method other than natural family planning). I also concede that the selectivity of the "right to life" position is nothing new; the Church has yet to file lawsuits against Texas Governor Rick Perry and the state of Texas for their staggering stream of executions. Still, it seems reasonable that the same Catholic officials who are incensed by the prospect of insurance coverage for contraception would take strong issue with Project Prevention, a program that pays a targeted group of women to be sterilized or use long-acting forms of contraception. A search of the Internet, however, indicates that Catholic leadership has said absolutely nothing on the matter. Project Prevention is a national organization based in North Carolina that claims chapters in 27 states. It has a presence in the United Kingdom and Kenya and has floated plans to expand to Haiti, South Africa and Australia. Project Prevention pays $300 for women who "abuse" drugs or alcohol to undergo long-term birth control or sterilization. Project Prevention targets only the reproductive capacity of some low-income women; the organization does nothing to address women's need for comprehensive reproductive health care, effective drug treatment programs, mental health services, and social, economic and educational support. Moreover, Project Prevention encourages dangerous stereotypes about the women and their children. (This 
video
challenges such characterizations.)
Continue reading.