Comments
Sex-selective Abortion Bans: A Disingenuous New Strategy to Limit Women's Access to Abortion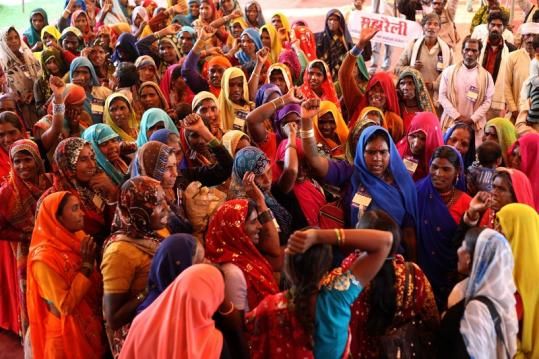 Written by Sneha Barot for RH Reality Check. This diary is cross-posted; commenters wishing to engage directly with the author should do so at the original post.
Republished with permission from the Guttmacher Policy Review, Spring 2012, Volume 15, Number 2.  See all our coverage of the Prenatal Nondiscrimination Act (PRENDA) here and all our coverage of sex selection here.
Among the widening panoply of strategies being deployed to restrict U.S. abortion rights—ostensibly in the interest of protecting women—is the relatively recent push to prohibit the performance of abortions for the purpose of sex selection. Sex-selective abortion is widespread in certain countries, especially those in East and South Asia, where an inordinately high social value is placed on having male over female children. There is
some evidence
—although limited and inconclusive—to suggest that the practice may also occur among Asian communities in the United States. A broad spectrum of civil rights groups and reproductive rights and justice organizations stand united in opposition to these proposed abortion bans as both unenforceable and unwise. Advocates for the welfare of Asian American women
are particularly adamant
in protesting that such laws have the potential to do much harm and no good for their communities. Moreover, they argue that proposals to ban sex-selective abortion proffered by those who would ban all abortions are little more than a cynical political ploy and that the real problem that needs to be addressed is son preference—itself a deeply seated and complex manifestation of entrenched gender discrimination and inequity.
Continue reading....
Liked this article?

Join our email list
Stay up to date with the latest headlines via email