Comments
Son Preference and Sex Selection in America: Why It Persists and How We Can Change It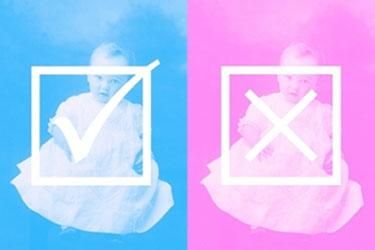 Written by Sujatha Jesudason and Anat Shenker-Osorio for RH Reality Check. This diary is cross-posted; commenters wishing to engage directly with the author should do so at the original post.
See all our coverage of the Prenatal Nondiscrimination Act (PRENDA) here and all our coverage of sex selection here. See also this article on PRENDA by Miriam Yeung. UPDATE: As of 11:00 am Wednesday, May 30th, the vote on PRENDA has been moved to Thursday, May 31.
Son preference, missing girls, sex selection: We may seek to label these Chinese or Indian issues, but they exist here in America. And with anti-choice crusaders desperate to destroy Planned Parenthood Federation of America, America's leading provider of affordable reproductive health care for women, the purportedly spreading practice of sex-selective abortion is
back in the news
. With the Prenatal Nondiscrimination Act (PRENDA)
up for a vote
in the House, it's also back in full force on the legislative agenda. The extent of sex-selective practices in the U.S. is hard to assess, since it's rarely something people will admit to doing. But we can take an educated guess by observing alterations in expected sex ratios. If nature has its way, women will likely give birth to 100 girls for every 102 to 106 boys. And among first-time parents in the U.S., that's exactly what we see. However, as birth order rises, apparently so does selection — at least, in certain ethnic groups. With U.S. 2000 Census data, researchers investigating Korean, Chinese, and Indian communities found that, after one girl, parents have as many as 1.17 boys per girl the second time. With two girls at home, this goes up to
1.51 boys per girl for the third child
. These skewed ratios aren't present among other ethnic groups in America. This intentional kid picking takes multiple forms. Now, we can know and thus select for sex as early as
seven weeks into a pregnancy
, using a non-invasive blood test making big news in popular and obstetric circles. Far more reliable than urine-based guesses from Walgreen's and far safer than other early use options, this new technique is meant to minimize sex-linked diseases. But this product enters a market where some parents-to-be pine not just for any healthy baby; some want what they see as a particular kind. Although alarmists cite an undocumented rise in abortion due to sex selection, more and more the interest (and well-marketed new product development) is on meddling before implantation. Techniques like sperm sorting and IVF embryo selection are expensive. Even the most generous insurance package doesn't cover these procedures when not medically necessary. Yet as of 2006,
half of American fertility clinics
that offer embryo screening allow would-be parents some form of sex selective add-ons... and the market is growing. Never mind that the American College of Obstetrics and Gynecology has
come out harshly against
non-medically necessary sex selection, and even the American Society for Reproductive Medicine has issued
lukewarm cautions
about it. These clinics
advertise
their sex-selective wares heavily in ethnic language media and enclaves where Asian Americans reside. Offering would-be parents soft focus images of white babies on pink and blue blankets, they couch their practices in the affirming language of "family balancing." Doesn't that sound much better than sexism, eugenics, or designer babies?
Continue reading.