Comments
"PRENDA the Pretenda:" H.R. 3541 Is An Attack on Asian American Women, and We Know It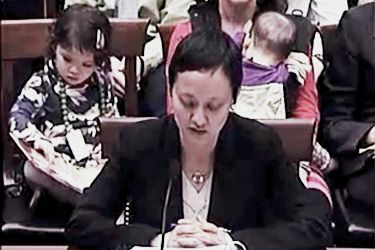 Written by Miriam Yeung for
RH Reality Check
. This diary is cross-posted; commenters wishing to engage directly with the author should do so at the original post.
For all our coverage of the Prenatal Nondiscrimination Act (PRENDA), click here.
Before the clock runs out on another 
Asian American and Pacific Islander Heritage Month
, anti-choice legislators have decided to send the Asian American community home with a parting gift. This Wednesday, 
HR 3541, the Prenatal Nondiscrimination Act (PRENDA)
will be put to a vote in the House. PRENDA would ban abortions sought based on the sex of a fetus, threaten doctors with up to five years in prison for performing such a procedure, and even require doctors and nurses to report women whom they suspect are seeking an abortion for these reasons. While the bill is cloaked in the language of civil rights for women, this bill is a wolf in sheep's clothing. Rather than lifting the status of women, this bill is nothing more than another hypocritical attempt to ban abortions in this country – this time using Asian women as the excuse. In my testimony at the 
subcommittee hearing
on this bill in December, I referred to this bill as "PRENDA the pretenda." The sponsors of this bill are using the guise of "ending discrimination against female babies," which 
sounds
like a good cause, in order to ban abortion for the very people it pretends to protect: Asian American women. We recognize that this is simply a particularly demeaning way for anti-choice legislators to limit abortion access.
Continue reading....
Liked this article?

Join our email list
Stay up to date with the latest headlines via email