Comments
Will Low-Income Women in Texas Find Care Without Planned Parenthood? An Analysis of the System Says the Answer is No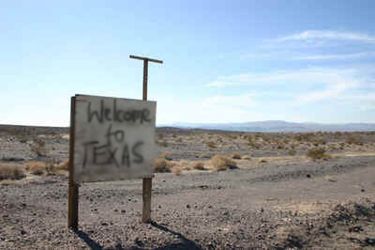 Written by Andrea Grimes for
RH Reality Check
. This diary is cross-posted; commenters wishing to engage directly with the author should do so at the original post.
While the State of Texas 
battles in court
for what it says is its right to exclude Planned Parenthood from participating in the Medicaid Women's Health Program (WHP) there, the Texas Health and Human Services commission is sending mixed messages to the more than 50,000 women who currently rely on Planned Parenthood for their care through the WHP. Instead of waiting for the courts to decide whether Planned Parenthood, considered by the state of Texas to be an "abortion affiliate," can participate in WHP, the state's HHSC last week 
sent out a mailer to 100,000 low-income women
enrolled in the program advising them that Planned Parenthood could no longer provide WHP services -- despite the fact that it has not yet been excluded. The mailer directed women to the new 
Texas Women's Health Program website
, which initially excluded Planned Parenthood from its provider listings, which have since been amended to include Planned Parenthood clinics. The site is meant to help WHP enrollees find doctors who will provide reproductive and contraceptive care, and at first glance appears to 
shore up Governor Rick Perry's claims
that the WHP would do just fine without Planned Parenthood, despite the fact that it provides services to half of the WHP's members. Governor Perry's office and anti-choice lawmakers in the state have rallied behind the claim that "
There are more than 2,500 qualified providers in the WHP that operate more than 4,600 locations across the state
," downplaying the significant role Planned Parenthood plays in bringing WHP access to low-income women. What Perry's office doesn't mention is that most of those providers are small clinics and individual doctors that aren't currently equipped to take on the tens of thousands of women who will have to leave Planned Parenthood should the courts rule in favor of the State of Texas.
RH Reality Check
set out to test the WHP's non-Planned Parenthood provider listings over the past week and found that while initial searches of TexasWomensHealth.org turn up what appear to be hundreds of available providers, many of them don't provide any kind of contraceptive care, don't take Medicaid Women's Health Program clients, or are simply misleading duplicate listings.
Continue reading....