Comments
Criminal Injustice: Arrested and Detained Parents Are Denied Opportunity to Contact and Make Arrangements for Their Children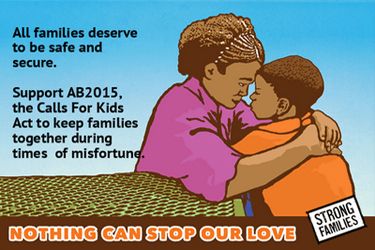 Written by Melanie Tom & Laura Jiménez for RH Reality Check. This diary is cross-posted; commenters wishing to engage directly with the author should do so at the original post.
This article is one in a series published in collaboration with our sister organization, Strong Families.
"Safety and security don't just happen, they are the result of collective consensus and public investment. We owe our children, the most vulnerable citizens in our society, a life free of violence and fear." – Nelson Mandela
If you can, take a minute and imagine a situation where you are arrested or detained for some reason. Now imagine that you have children at home or in school awaiting your arrival but you never show. You are also not given the opportunity to make a phone call to ensure that your children are placed safely in the care of a trusted friend or family member so they are placed in Child Protective Services. This is happening right now to families all over America and it has to stop. A part of keeping families safe and secure is making sure that in times of misfortune, children and their parents are able to communicate. Some families in America are not given that option.
Continue reading....
Liked this article?

Join our email list
Stay up to date with the latest headlines via email