Comments
In Malawi, Banda's Succession to Presidency Could Dramatically Improve Women's Lives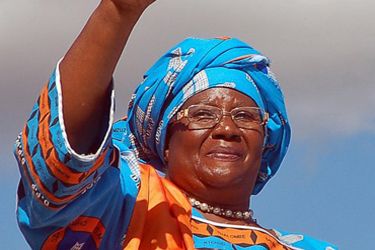 Written by Jessica Mack for
RH Reality Check
. This diary is cross-posted; commenters wishing to engage directly with the author should do so at the original post.
Malawian President Bingu wa Mutharika
died of a heart attack suddenly this month
, enabling Vice President Joyce Banda to succeed the helm. This will almost certainly change – and perhaps save – the lives of millions of Malawian women. Banda, the country's first female Vice President and leader of the opposition party, had been embroiled in a political struggle for months as Bingu had tried to remove her. Bingu's move to edge her out was part of his tightening grip overall, foreshadowing what could have been another
stubborn and potentially bloody transfer of power
after 2014 elections, and almost certainly not to Banda. With all due respect to the late Bingu, his death opened a rare window for reform Malawi, and golden opportunity – especially for Malawi's women. Joyce Banda is a
widely-respected and heralded champion for women's rights and health
, and has never been shy to speak her mind about it. Banda is Southern Africa's first female head of state, and the continent's second (after Liberia's Ellen Johnson-Sirleaf). Isobel Coleman at the Center for Foreign Relations recently
called her
"a remarkable person who despite the odds, just might be able to put Malawi on a positive path," as compared to her "disaster" of a predecessor. Banda left an abusive marriage as a young mother of three, and went on to found several small businesses and organizations for women before being
elected to Parliament in 1999
. She is a woman of both voice and action.
Continue reading....
Liked this article?

Join our email list
Stay up to date with the latest headlines via email