Comments
Anti-Choice Medical Malpractice Shields Threaten to Permanently Alter Medical Care for Women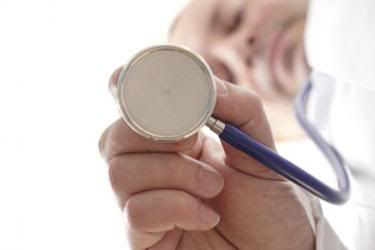 Written by Jessica Mason Pieklo for
RH Reality Check
. This diary is cross-posted; commenters wishing to engage directly with the author should do so at the original post.
Among the new restrictions appearing in anti-abortion bills nationwide, it is the medical malpractice liability shields that have the potential to alter, perhaps permanently, women's relationship with the civil justice system.
Both Kansas and Arizona are advancing measures that exempt doctors from medical malpractice suits should they withhold medical information in order to prevent a woman from having an abortion. These bills also shield doctors from malpractice claims if a woman suffers an injury from a pregnancy as a result of information withheld from her to prevent an abortion.Georgia just snuck a liability shield into their 20-week abortion ban. We can expect more to follow.
Proponents of these "wrongful birth" bills argue they are necessary to stem the tide of lawsuits like one in Oregon where parents sued for costs related to the care of their daughter who was born with Down Syndrome. In that case the parents argued that the medical professionals were negligent in conducting the genetic testing and had they known their daughter would be born with a disability they would have had an abortion.
This is the kind of case that is destined to generate lots of headlines and some terrible legislation in its wake. In reality, less than half the states recognize a claim for wrongful birth and in those states that do, cases like this one are rare and these kinds of verdicts ever rarer. Nevertheless, anti-choice activists see an opening, and they are going to take it.
Liked this article?

Join our email list
Stay up to date with the latest headlines via email