Comments
Winning in Wisconsin: Changing the Game With Innovations in Contraceptive Service Delivery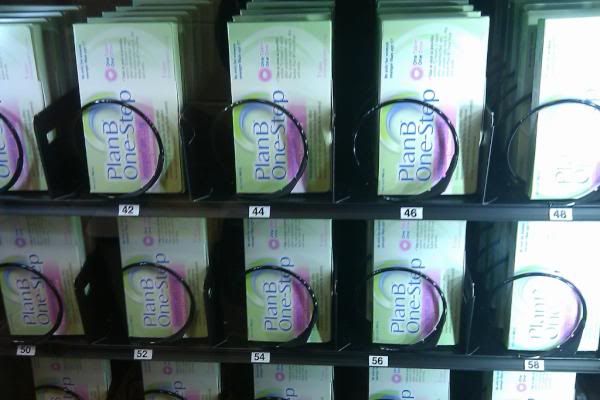 Written by Elizabeth Dawes for
RH Reality Check
. This diary is cross-posted; commenters wishing to engage directly with the author should do so at the original post.
Imagine a working graduate student who can't afford to spend a lot of time waiting in line, but now it's time to replace her contraceptive ring. Fortunately, her clinic has a drive-up window that's convenient and quick. She swings by after work to pick up her new ring and makes it to class right on time.  She doesn't experience any gaps in contraception, avoids unintended pregnancy, and gets an A on the next test.  Score! Imagine a woman who doesn't speak English living in a small, rural town. She visits her reproductive health care provider to discuss her contraceptive options, but when she arrives the translator isn't there. Within five minutes, she and her provider are engaged in a "Skype-like" conversation with another translator in a town over 40 miles away using a secure Open Source platform. She is able to review various options with her provider and leaves with a follow-up appointment to obtain an IUD – what she has chosen as the best contraceptive method for her.  Score! Imagine a mother of one who has been using condoms to space her next pregnancy. One breaks on Saturday evening but instead of waiting for the pharmacy to open on Sunday morning, she calls the emergency contraception hotline and is given a code to a key box within a 5-minute drive of her home.  She visits the key box, enters the code, and obtains a packet containing the emergency contraception she needed along with sexual health information and a list of local resources.  Score! Okay, you can stop imagining now.  These things aren't happening in a time and galaxy far, far away.  They are happening right now across the United States - most notably in Wisconsin. With all the negative attention given to
anti-choice legislation
passed in Wisconsin recently and Senators
saying silly things
, it's easy to look over the fact that Wisconsin is actually winning when it comes to innovation in contraceptive service delivery.  Long before health care reform was even thought feasible the friendly professionals at Family Planning Health Services, Inc. have been working to expand women's physical and financial access to contraceptive care, information, and products.
Continue reading....
Liked this article?

Join our email list
Stay up to date with the latest headlines via email