Comments
Like a Bad Rash, Randall Terry Re-Infects Wichita With New "Campaign" Office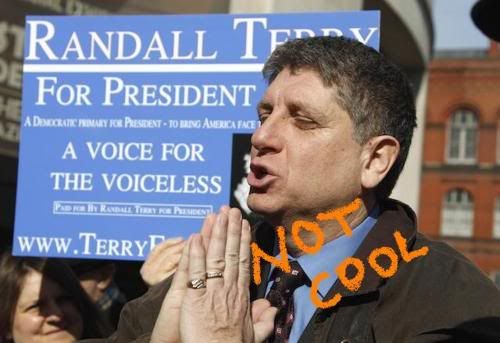 Written by Kari Ann Rinker for
RH Reality Check
. This diary is cross-posted; commenters wishing to engage directly with the author should do so at the original post.
Kansas has had its fill of Randall Terry. More specifically,
Wichita
has had its fill of Randall Terry. He was the instigator of the infamous
Summer of Mercy
and the founding father of Operation Rescue. That summer served as a galvanizing event that bore many anti-choice zealots, zealots that are still active within this community to this very day.  And like a bad rash….he's back and opening a
"campaign office" in Wichita
.  It will no doubt leave Wichitans wishing for an effective ointment that will just make him disappear. Terry's been busy spreading his irritation across the nation.  We'd like to see him quarantined on some remote, unpleasant island where he could spend his time proselytizing to some chimps.
Continue reading....