Comments
How James Bopp is Using Citizens United and Campaign Finance Law to Promote the Anti-Choice Agenda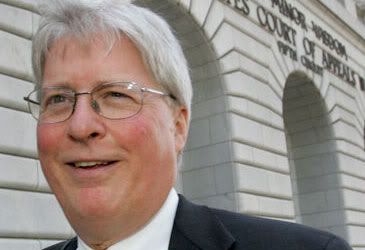 Written by Jessica Pieklo for
RH Reality Check
. This diary is cross-posted; commenters wishing to engage directly with the author should do so at the original post.
By now it should come as no surprise that anti-choice activists are engaged in a targeted and specific legal strategy to roll-back abortion rights. After all, it has proven to be more successful to slowly and steadily chip away at access to abortion care via judicial opinion than through any attempts at outright bans in state legislatures.
But what might come as more of a surprise is the fact that a key part of that legal strategy involves attacking campaign finance law. In fact the pro-corporate personhood movement and the anti-woman, anti-choice movement share the same attorney: conservative campaign-finance crusader and abortion-rights foe James Bopp Jr.
Bopp is most famous as the legal architect behind the Citizens United decision but his ties to the anti-choice world run deep. Bopp's clients include the National Organization for Marriage, National Right to Life Committee, Susan B. Anthony List, and Focus on the Family, just to name a few. And it's worth remembering that the Citizens United crusade started as an anti-Hilary Clinton smear campaign dressed up as a free speech movement. Bopp is, by all accounts, the principle litigator for conservative causes.