Comments
Keep Your Stigma: Latina/o Youth Need Real Support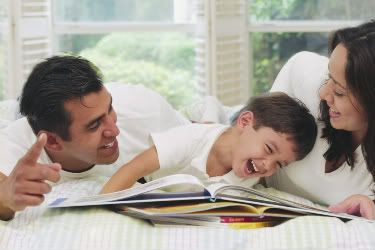 Written by Marisol Franco for
RH Reality Check
. This diary is cross-posted; commenters wishing to engage directly with the author should do so at the original post.
Published in partnership with California Latinas for Reproductive Justice (CLRJ).
What comes to mind when the words "pregnancy," "Latina" and "teen" are used in the same sentence? You may be surprised at how reality differs from current narratives about Latinas/os and adolescent pregnancy and parenting. Consider Desiree and Angelica, two single Latina moms now in their thirties. Desiree was 17 and pregnant, and contrary to popular belief, her life did not end. Her son is now 12 and she recently received her Bachelor's degree in Organizational Development. Angelica was 19 and pregnant. Her son is now 18 and receiving acceptance letters to his top choice colleges. These success stories are rarely heard of, not because they are rare, but because in the last century, societal norms have changed to deem adolescent parenting "bad" and "teen pregnancy" a social problem. If adolescent pregnancy is so "bad," why are Desiree, Angelica and their children doing well? Are they exceptions or the rule? The truth is many adolescent parents, children, and families do equally well compared to their peers, particularly when provided with strong social and functional support. The myth of the Latina/o "teen pregnancy problem" has buried these stories. Moreover, the dominant frame used in efforts to reduce adolescent pregnancy has, in part, caused these stories to be seen as even more uncommon, as it ascribes support for young families as social and economic "costs" and depicts young parents as social pariahs. California Latinas for Reproductive Justice (CLRJ) released
its latest issue brief
,
Supporting Latina/o Youth: Strengthening Latina/o Young Families and Communities
, specifically to counter conventional narratives on Latina/o adolescent pregnancy and parenting. CLRJ's brief critically examines the dominant perspective on adolescent childbearing which focuses almost exclusively on preventing adolescent pregnancy.  Supporting Latina/o Youth adamantly rebukes this approach which further stigmatizes young parents and does nothing to resolve the contextual issues that lead youth to become parents, or provide support for youth who do become parents. Has CLRJ concluded that we must desist in supporting "teen pregnancy prevention" programs? To answer that, we ask: how did Desiree and Angelica fall through the prevention cracks?
Continue reading....
Liked this article?

Join our email list
Stay up to date with the latest headlines via email