Comments
The Cancerous Politics and Ideology of the Susan G. Komen Foundation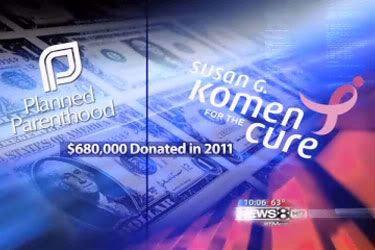 Written by Editor-in-Chief Jodi Jacobson for
RH Reality Check
. This diary is cross-posted; commenters wishing to engage directly with the author should do so at the original post.
This week it became clear there are things more important to the Susan G. Komen Foundation--the fundraising giant that each year during breast cancer awareness month virtually swathes the United States in pink, a la Christo--than ensuring women are able to access exams for early detection of breast cancer. What could be more important to an organization ostensibly dedicated to the elimination of breast cancer? Answer: The politics and personal agendas of the organization's senior staff and board, both of which have been infiltrated by right-wing ideologues and both of which were instrumental in a decision to deny further support from Komen affiliates to Planned Parenthood clinics that provide breast exams. In fact, it is now clear that Komen has been infiltrated at various levels by anti-choicers willing to
actually sacrifice
women to breast cancer to satisfy their own agendas.
Continue reading....
Liked this article?

Join our email list
Stay up to date with the latest headlines via email