Comments
The Sound of Silence: Where Is the Anti-Choice Outcry Over North Carolina's Forced Sterilization of Women of Color?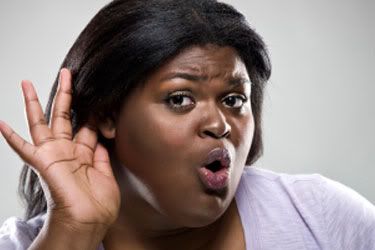 Written by Pamela Merritt for
RH Reality Check
. This diary is cross-posted; commenters wishing to engage directly with the author should do so at the original post.
A task force in North Carolina
recently ruled that survivors of that state's eugenics program should be paid $50,000 each
in financial compensation. Eugenics is often defined as the science of "improving" a human population by controlled breeding to increase the occurrence of "desirable" heritable characteristics. The practice of eugenics was not limited to Nazi Germany nor is it a well kept secret that's been waiting to be discovered by organizations opposed to reproductive justice. In America, state governments set up eugenics boards that determined the reproductive future of thousands. I grew up listening to my maternal Grandmother, a Mississippi native, warn against trusting doctors and passing along lessons she learned from other poor women of color who went into a hospital to give birth only to later find out that they were given a
Mississippi Appendectomy
without their consent. The horrific legacy of these state eugenics boards is one of the reasons why I embrace the reproductive justice framework advocating for the right to have children, not have children, and to parent children in safe and healthy environments. From the early 1900s up until the 1970's, over 30 states had formal
eugenics
programs. These programs enforced compulsory sterilization of individuals deemed to be "unfit" and "promiscuous." States sterilized people that were disabled, poor, people of color, and immigrants. North Carolina had a particularly aggressive program that was alone in allowing social workers to select people for sterilization based on IQ tests.
Continue reading....
Liked this article?

Join our email list
Stay up to date with the latest headlines via email