Comments
Kentucky Governor Firmly Rejects Hospital Merger with Catholic Health Initiatives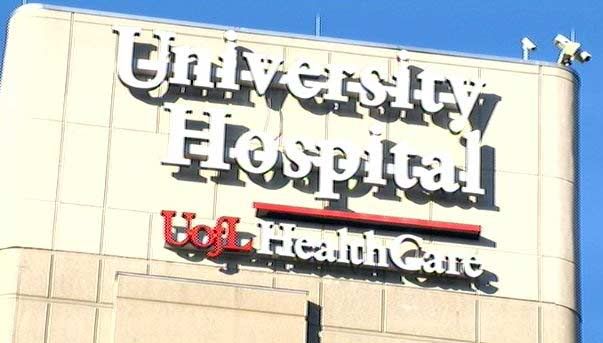 Written by Rev. Matthew Westfox and Carol Savkovich for
RH Reality Check
. This diary is cross-posted; commenters wishing to engage directly with the author should do so at the original post.
Kentucky Governor Steve Beshear
said
January 9, 2012 for the second time in two weeks that he was rejecting a hospital merger of the publicly-funded University Hospital with a Catholic-oriented consortium, Catholic Health Initiatives (CHI). The rejection of the Kentucky merger marked a welcome success story for people supporting reproductive options and it shows how concerned citizens, working together, can have a real impact in their communities. It also sends a clear message to Washington D.C. policymakers that ordinary Americans do not want their health care options limited by singular religious views. The
Kentucky Religious Coalition for Reproductive Choice
and others objected to the restrictions on reproductive health care that would have resulted from the merger. Particularly affected would have been the needy, for whom University Hospital is the main source of care. The proposed hospital merger – or its rejection – didn't generate much attention outside Kentucky, but it was big news in the state. The plan, first raised in the early summer of 2011, involved merging two hospitals in Louisville and one in Lexington into a single entity under the majority control of CHI, a Denver-based chain. In addition to University Hospital, which had been built with public funds, the others joining in the merger plans were Jewish Hospital and St. Mary's HealthCare in Louisville and St. Joseph Hospital in Lexington. CHI
indicated that it would operate
under the Ethical and Religious Directives (ERD) of the Roman Catholic Conference of Bishops, and all of the merging hospitals would be required to conform to the ERDs, even if they or their patients did not subscribe to Catholic beliefs. This created a significant problem for reproductive health care since the ERDs prohibit or restrict a range of medical procedures related to reproductive health, including abortion (even when medically necessary), family planning, contraception, emergency contraception, tubal ligation, vasectomy and stem cell research. Employee health care options at these hospitals would have been similarly curtailed, regardless of employees' personal religious beliefs. The Board of the Kentucky Religious Coalition for Reproductive Choice (KRCRC), a state chapter of the
Religious Coalition for Reproductive Choice (RCRC)
, headquartered in Washington D.C., voted unanimously in December to take a stand opposing the merger. In a
letter to the editor
, KRCRC wrote that the Catholic Ethical and Religious Directives were not compatible with providing the full range of reproductive health care services to the area's citizens.
Continue reading....
Liked this article?

Join our email list
Stay up to date with the latest headlines via email