Comments
The Onerous Toll of the Helms Amendment and What Obama Can Do To Change It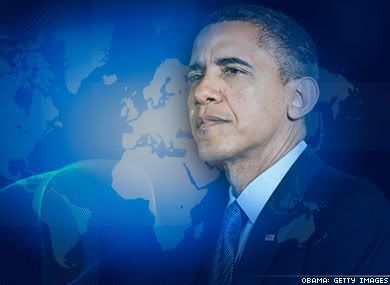 Written by Jessica Mack for
RH Reality Check
. This diary is cross-posted; commenters wishing to engage directly with the author should do so at the original post.
It's been almost three years since President Obama
repealed the global gag rule
, one of the most ludicrous and paternalistic U.S. foreign policies in history. But as we celebrate the anniversary of its repeal, just one day after the anniversary of Roe v. Wade on January 22nd, another matter deserves our attention. The last stronghold of America's oppressive overseas reproductive health policies,
the Helms Amendment
, is still alive and well. The 1973 amendment to the Foreign Assistance Act restricts U.S. funding for abortion overseas – even in countries where abortion is legal. Specifically, it states:
"No foreign assistance funds may be used to pay for the performance of abortion as a method of family planning or to motivate or coerce any person to practice abortions."
The Helms Amendment invented what the global gag rule caricatured: a foreign policy that explicitly intrudes on the lives of women in developing countries, singling out and stigmatizing 'abortion' from the continuum of reproductive care necessary for a healthy life. Yet we've heard relatively little of this "grandfather" of anti-choice policies over the past 40 years, and all the while its colonial specter has continued to haunt the United State's legacy of global reproductive rights.
Continue reading....
Liked this article?

Join our email list
Stay up to date with the latest headlines via email