Comments
Reproductive Health Services in the Military: It's Time to Stop Denying Servicewomen The Basic Rights For Which They Fight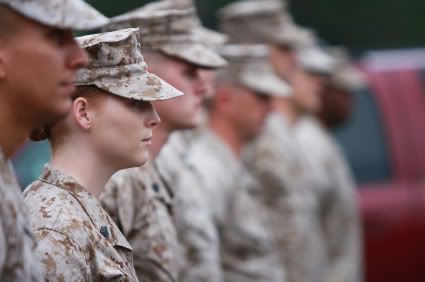 Written by Kelsey Holt and Kate Grindlay for
RH Reality Check
. This diary is cross-posted; commenters wishing to engage directly with the author should do so at the original post.
At the end of last year the Senate blocked the Shaheen Amendment to the 2012 National Defense Authorization Act, which would have restored insurance coverage of abortion for women serving in the military who are raped—giving military women the same benefits that federal employees, women enrolled in Medicaid, and women in federal prison receive. The lack of support for this bill is shocking given the
high rates of sexual assault and rape
in the military that put the nearly 300,000 women serving in the US military (97 percent of whom are of reproductive age) at increased risk for unintended pregnancy. While the Shaheen Amendment would have been an important step forward in ensuring comprehensive health care for servicewomen, our research at Ibis Reproductive Health has documented a number of other gaps in access to reproductive health care that also need to be addressed. We urge policymakers in 2012 to put politics aside and support the women serving our country through policies that meet their needs and promote their health and well-being.
Continue reading....
Liked this article?

Join our email list
Stay up to date with the latest headlines via email