Comments
Americans Demonstrate Changed Attitudes Towards Poverty Since the 2008 Economic Crisis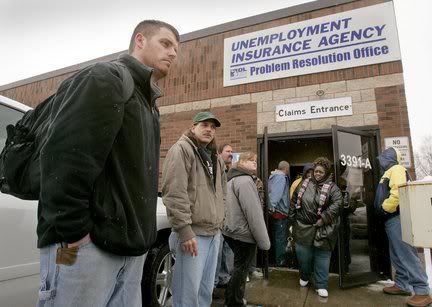 Written by Marianne Møllman forRH Reality Check. This diary is cross-posted; commenters wishing to engage directly with the author should do so at the original post.
If you are poor, chances are it is your own fault. At least that's what Americans thought in 2001. In a 
National Public Radio poll
from that year, about half of those surveyed said the poor are not doing enough to pull themselves out of poverty. Now, one would think that since the recent economic crisis predictably has led to increased poverty people would start blaming circumstances more than the poor. This has not been the case in the United Kingdom. A recently published
survey
shows that Brits over time have become more likely to blame poor people themselves for their financial trouble. From 1986 to 2009, the proportion of people who attribute
poverty
to laziness and lack of willpower has grown to a little under 30 percent, with the proportion blaming "injustice in our society" conversely falling. People's attitudes towards poverty to some extent determine sentiments about health care, welfare benefits, and other collective interventions. Not surprisingly, the UK study found that more and more Brits believe government benefits are
too high
. In the United States, the picture is, perhaps surprisingly, a bit more nuanced.
Continue reading....
Liked this article?

Join our email list
Stay up to date with the latest headlines via email