Comments
Mary's Choice: What the Annunciation Story Tells Us About Moral Agency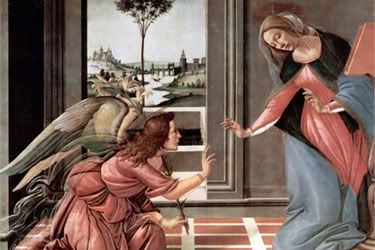 Written by Rev. Dr. Maria LaSala forRH Reality Check. This diary is cross-posted; commenters wishing to engage directly with the author should do so at the original post.
In my twenty-five years of ministry I have often been challenged about my pro-choice theological position. It happens during the Advent season especially, when those who oppose my position exclaim in loud and sometimes threatening tones, "What would have happened if Mary had had an abortion!" I am always stunned by such a remark, of course. How did that person get from the Advent story of the Annunciation to abortion? The Annunciation story, and for that matter, the remarkable story of God becoming human, says nothing about abortion. But it does say something about choice, and perhaps that is why it is a lightning rod text for those who seek to deny women the right to choose a safe and legal abortion.
Continue reading....
Liked this article?

Join our email list
Stay up to date with the latest headlines via email