Comments
Virgin Diaries: TLC's Latest Cringe-Worthy Program on Sex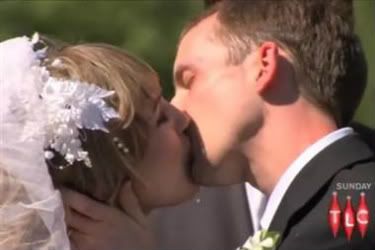 Written by Martha Kempner forRH Reality Check. This diary is cross-posted; commenters wishing to engage directly with the author should do so at the original post.
TLC's early forays into reality television included entries like
A Baby Story
,
A Wedding Story
, and
A Dating Story
.  These half-hour shows introduced viewers to a couple about to embark on a big moment (or in the case of the dating show a pretty minor moment except for the cameras) through a series of earnest interviews and clips of preparatory events like wedding dress fittings and baby showers.  Though some of these scenes seemed staged or at least exaggerated for television, for the most part the shows read as real and the people were likable enough to make you (or at least me) root for them during their ceremonies or c-sections. But in the post-Paris Hilton age of the Kardashians, such sweet fare must seem tired and dull to viewers or at least schedulers. So, the network is now home to a new brand of reality television. It's current
line-up
includes weekly check-ins with
19 Kids and Counting
(featuring Jim Bob and Michelle Duggar and their
quiverfull
of children which is scheduled to reach 20 early next year);
Toddlers in Tiaras
(an inside look at the pint-size pageant circuit focusing on toothless moms and their heavily made up 4-year-olds); and
Sister Wives
(a peek at the lives of a polygamist and his multiple families). And of course, we can't forget the recently cancelled
Kate + 8
, the show that started out being about a loving couple raising two six-year-olds and six two-year-olds and ended up being about Kate Gosselin's 15-minutes of fame. There's also the freak-of-the-week shows such as
Extreme Couponing
,
My Strange Addiction
, and the now-casting
Strange Sex
. While we are meant to care about these "real" families who put their stories out there for us each week, I think these shows share a little bit in common with the circus freak shows of yesteryear. We can't help but look. Seeing preschoolers in $4,000 dresses and blue eye-shadow makes us cringe, but we look. The heartfelt discussions between two blond women "married" to the same man make us cringe, but we look. Michelle Duggar telling us in her baby-girl voice that all children are a gift from God even if this latest pregnancy is super risky for both her and Dugger-number-20 makes us cringe, but we look.  And in looking, we can't help but feel a little superior to the main characters.  As my husband reminded me last night; the purpose of nearly all reality television is to congratulate the viewer on being smarter than the subjects. He said this while we were cleaning the kitchen after putting the kids to bed and I was begging him to watch the premier TLC's latest cringe-worthy program,
Virgin Diaries
.  He agreed to watch the first ten minutes but like any good train-wreck he got hooked and sat through the entire hour (though he spent part of it with his head behind a pillow hiding from the painful awkwardness on screen and another part of it hitting me with the same pillow for forcing him to watch said painful awkwardness in the first place).  This first episode was devoted to three stories:  Shanna and Ryan (31-year olds who were saving their first kiss for their fast-approaching wedding day); Carey (a geeky 35-year-old man who said he was more than ready to lose his virginity); and the roommates (a threesome of 30-something virgins who were desperately searching for Mr. Right).
Continue reading....
Liked this article?

Join our email list
Stay up to date with the latest headlines via email