Comments
The Other Side of Reproductive Justice: How Sterilization and Other Forms of Coercion Are Used Against "Unworthy" Parents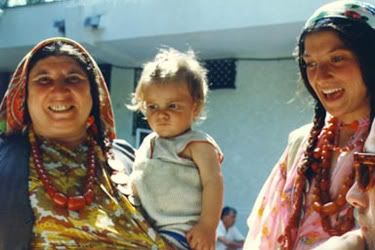 Written by Marianne Møllman forRH Reality Check. This diary is cross-posted; commenters wishing to engage directly with the author should do so at the original post.
Earlier this fall, a committee of the Parliamentary Assembly for the Council of Europe held a
hearing
entitled "Putting an end to coercive sterilizations and castrations." This debate continues today, November 21, 2011. What is remarkable about this is not the outcome or the discussion, but rather that it was necessary at all. After all, most parliamentary debates about contraception and childbearing these days seem to be about how to make women have more children than they want, not less. However, if we scratch the surface a bit, it becomes clear that two seemingly contradictory political discourses happily coexist. On the one hand, policy-makers push for limits to contraceptive access for women, generally speaking. And on the other, they enforce policies that criminalize, condemn, or render impossible the reproduction of specific subgroups of women (and men), who for various reasons are seen as undesirable parents:
Roma
women,
lesbians and gay men
,
transgender
people,
indigenous
women,
injection drug users
,
women living with HIV
—the list goes on. In this connection, coercive sterilizations and castration are at the extreme end of a spectrum that also includes criminal sanctions for drug use during pregnancy and barring LBGT individuals from in-vitro fertilization services and adoption, as well as a host of other policies geared at making pregnancy and parenting difficult for those deemed unworthy. In fact, the more "unworthy" the individual or group is considered by the general public, the more explicitly coercive the measure to limit their possibility for parenting.
Continue reading....
Liked this article?

Join our email list
Stay up to date with the latest headlines via email