Comments
Pro-Natalism in Crisis-Ridden Eastern Europe Entraps Young Women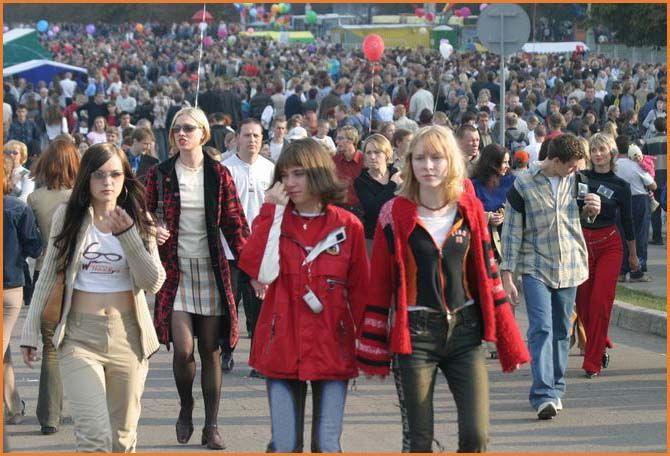 Written by Masum Momaya forRH Reality Check. This diary is cross-posted; commenters wishing to engage directly with the author should do so at the original post.
Cross-posted with permission from the Association for Women's Rights in Development (AWID).
As another June 12
th
– Russia's "National Day" – passed in Moscow, the Kremlin calculated how successful its efforts have been to encourage Russia's women to have more babies. Worried about declining population numbers, the Russian government has introduced a host of measures designed to encourage procreation.
Incentives
include a dedicated 'day of copulation' that releases citizens from work for one afternoon to have sex; an all-expense-paid summer camp for young adults complete with private tents - and no condoms - and cars and cash payments for parents with newborns. Fears of declining birth rates and population numbers are rampant not only in Russia but throughout Eastern Europe,[1] spurring interventions and bolstering anti-reproductive rights and nationalist campaigns by right-wing forces, who lament that that women are not fulfilling their responsibilities as child-bearers and that "native stock" are disappearing. Right-wing forces have been gaining sway in the two decades since the fall of communist regimes in much of Eastern Europe and the former Soviet republics. Anti-reproductive rights rhetoric from these groups has been given extra backing by the interrelated currents of the 20-year-and-counting economic crisis, mass emigration for study and work, growing xenophobia, and falling birth rates, whose
decline pre-dates the fall of communism
. As these currents collide, the cultural and social directive for young women – as long as they are not members of poor, ethnic minority or immigrant communities - is "to have more babies." Such directives, though, entrap young women, who find their choices limited and their rights violated amidst persistent patriarchy, racism and xenophobia.
Continue reading....
Liked this article?

Join our email list
Stay up to date with the latest headlines via email