Comments
New York's Universal Comprehensive Sex Ed Mandate: The Radical Notion Our Kids Might Learn Facts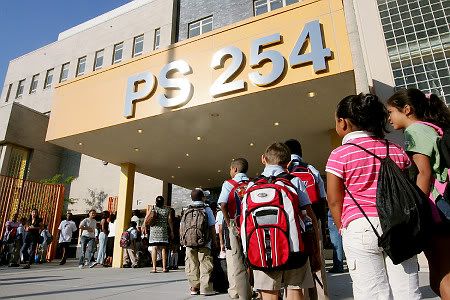 Written by Andrea Miller forRH Reality Check. This diary is cross-posted; commenters wishing to engage directly with the author should do so at the original post.
Monica has it good. A junior at Bard High School Early College on the Lower East Side, she has a twice-weekly health class this semester that includes one unit each on sex education and on HIV and AIDS. Two-hundred blocks north at Aerospace High School in the Bronx, eighteen-year-old Tamara has never been taught sex education, and it doesn't appear on the syllabus for this semester's health class. Somewhere in between, metaphorically anyway, eighteen-year-old Brandon at New Design High School has the option of choosing sex education as a one-week elective, alongside other options like sports, LGBTQ Alliance, and poetry. "It's a shame you have to pick it," Brandon said, because so many students don't. New York City's universal standard for sex education, announced by schools Chancellor Dennis Walcott in a letter to middle school and high school principals on August 9, 2011, seeks to put an end to this loose patchwork of sex ed programs across the city.
Continue reading....
Liked this article?

Join our email list
Stay up to date with the latest headlines via email