Comments
Marijuana Is Safer -- So Why Are We Driving People To Drink?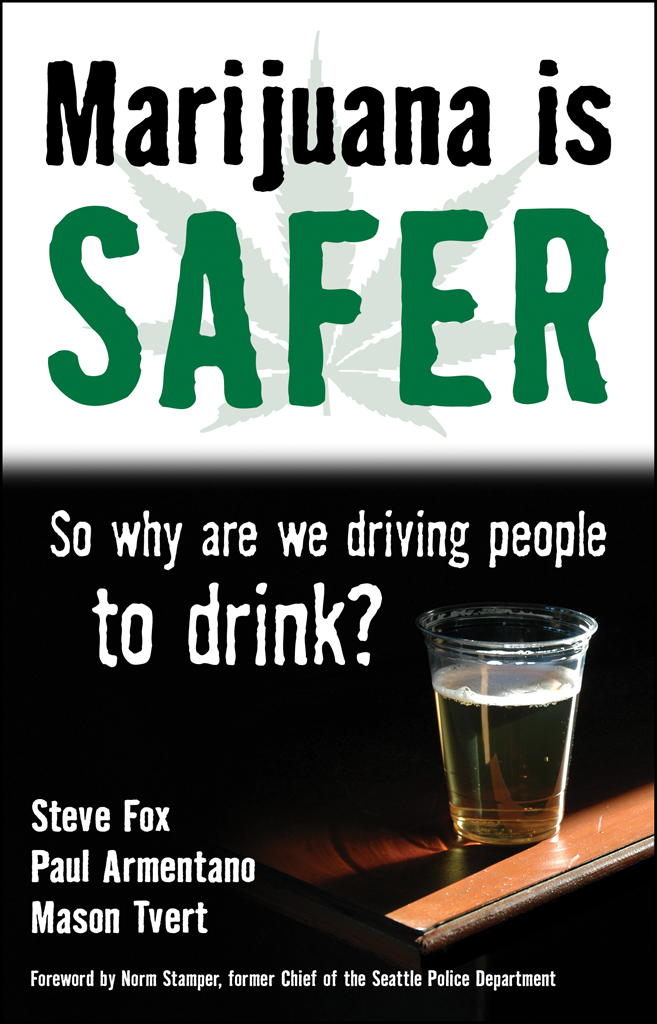 "Alcohol causes nearly four percent of deaths worldwide, more than AIDS, tuberculosis or violence." That was the
finding
promoted earlier this year of the World Health Organization. Summarized
Reuters
, who reviewed the report: "Approximately 2.5 million people die each year from alcohol related causes. ... The harmful use of alcohol is especially fatal for younger age groups and alcohol is the world's leading risk factor for death among males aged 15-59. … Alcohol is a causal factor in 60 types of diseases and injuries. ... Its consumption has been linked to cirrhosis of the liver, epilepsy, poisonings, road traffic accidents, violence, and several types of cancer, including cancers of the colorectum, breast, larynx and liver." Nonetheless, WHO concluded, "[A]lcohol control policies are weak and remain a low priority for most governments despite drinking's heavy toll on society from road accidents, violence, disease, child neglect and job absenteeism." The same can't be said for cannabis -- which governments far and wide continue to treat
as public enemy #1
, despite its
relatively nominal risks
. Of course the reason we see these startling links between alcohol consumption and disease is because
ethanol
, the psychoactive compound in alcohol, and
acetaldehyde
(what ethanol is converted to after ingestion), pose
toxic risks
to health cells and organs. By contrast, marijuana's active compounds — the cannabinoids — pose
little comparable risk
to healthy cells and organs, and are
incapable of causing fatal overdose
. So answer me again: Why do we
celebrate
consumers and manufacturers of alcohol while we simultaneously
target
,
arrest
, prosecute, and
incarcerate
consumers and producers of a far safer substance? That was the question
we set out to answer when authoring
the book
Marijuana Is Safer: So Why Are We Driving People to Drink?
It's a question that has galvanized the public. This week, the Facebook page for
Marijuana Is Safer
surpassed 500,000 'fans
,' making it one of the
all-time most popular book tiles
on the social network. As a result, publisher Chelsea Green is offering a special discount this week on copies of
Marijuana Is Safer
. Use the code SAFER at the link
here
and learn how you can obtain copies of
Marijuana Is Safer
for a significantly reduced price. Then ask your elected officials: 'Why are we driving people to drink?'