Will Caroline Kennedy Replace Hillary in the Senate?
December 05, 2008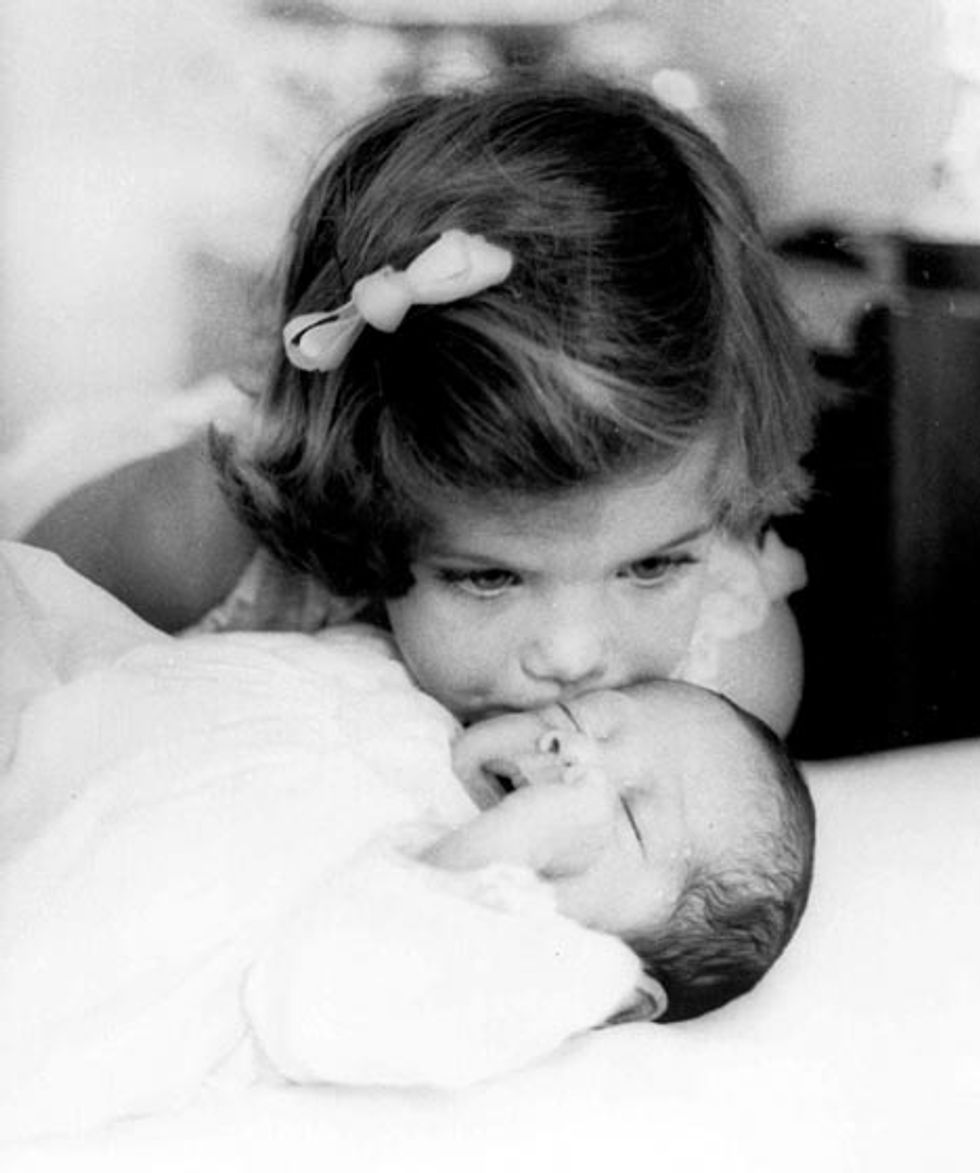 Who would have Thought the little Girl kissing her newborn brother in this pic would grow up to possibly become New York's Next Senator?
---
According to ABCNews, that's the word on the street: (via Americablog)
Another Senator Kennedy?  The crazy speculation about Hillary Clinton's Senate seat may not be so crazy after all.  A Democrat who would know tells ABC News that New York governor David Paterson has talked to Caroline Kennedy about taking the seat, which was once held by her uncle, Robert F. Kennedy.  It's not exactly shocking that Paterson would reach out to one of the most highly respected public figures in New York, but this is:  Sources say Kennedy is considering it, and has not ruled out coming to Washington to replace Hillary Clinton in the Senate.
And, peep what her cousin, Robert Kennedy, Jr., had to say about this:
When Robert Kennedy, Jr. took himself out of the running for the seat earlier this week, he told Jonathan Hicks of the New York Times, "Caroline Kennedy would be the perfect choice if she would agree to it."
But the clincher on this possible development: