16% of Biology Teachers are Young Earth Creationists
May 21, 2008
Here's the most depressing thing I've seen all week (and I'm grading genetics exams): it's the result of a national survey of high school biology teachers.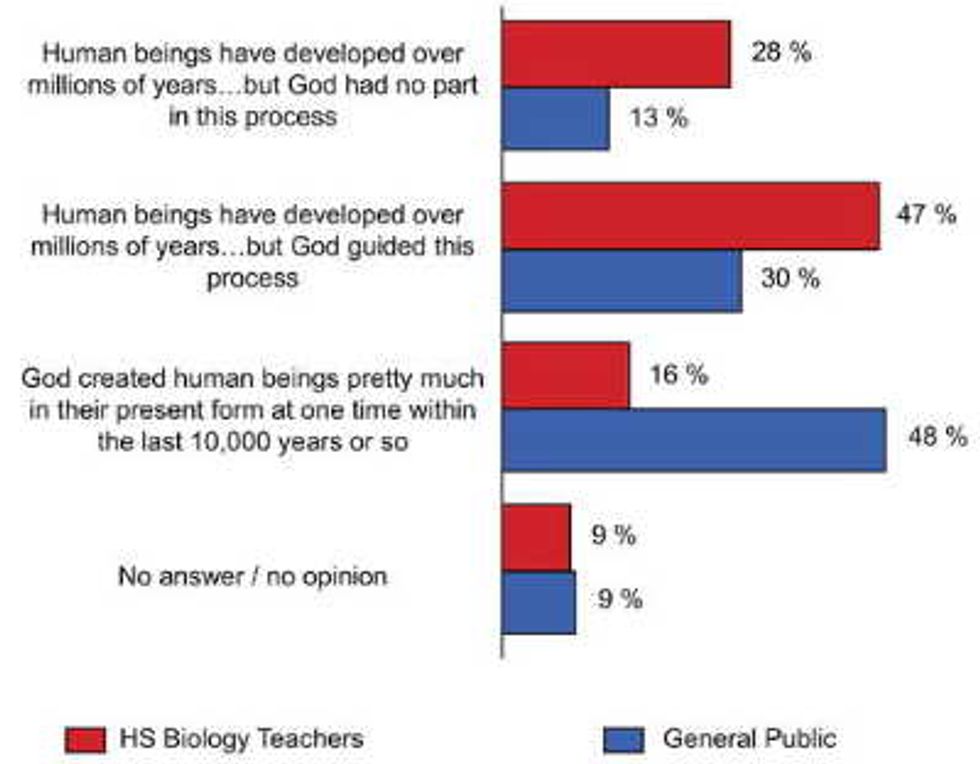 At least 16% of our high school teachers are young earth creationists. Furthermore, 12% our our teachers are using biology classes in public schools to teach creationism in a positive light. The majority are still pro-science, but even in the good cases, relatively little time is spent on teaching evolution.

The news isn't all bad. One constructive discovery is that it is neither legal battles nor demanding state standards that determine how much effort is put into teaching evolution — it's how much education the teachers have in the subject. The obvious lesson is that we ought to be encouraging more coursework for teachers; help educate the teachers, give them more material they can use in the classroom, and the students benefit.

Here's the conclusion of the paper, which lays it all out very clearly.