US Navy's 'Accidental' Giant Nazi Swastika Visible From Space
May 23, 2007
"I think there is a role for [Pastor John Hagee]. He has earned a certain recognition with the community because of his support for Israel."
--Anti-Defamation League national director Abe Foxman, 3/9/07
"It was the disobedience and rebellion of the Jews, God's chosen people, to their covenantal responsibility to serve only the one true God, Jehovah, that gave rise to the opposition and persecution that they experienced beginning in Canaan and continuing to this very day..."
--Pastor John Hagee, "Jerusalem Countdown," pp. 92-93 ( note: there are many different editions of this book, so the page cite for the quoted text will be different for different printings of Hagee's book )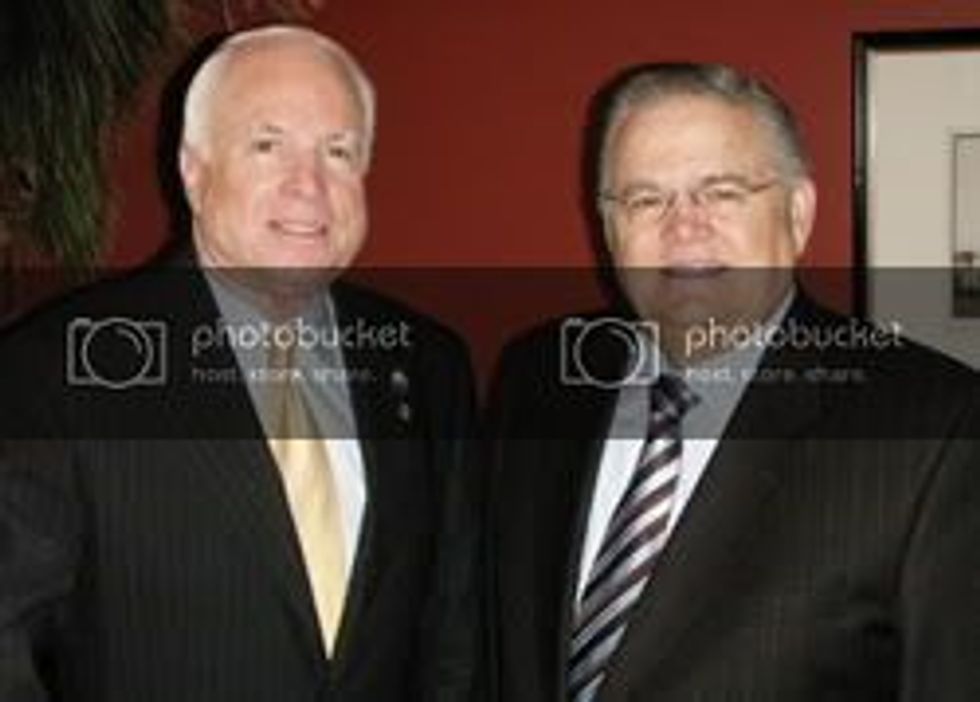 Is Pastor John Hagee
, founder of the new and increasingly powerful lobbying group,
CUFI
( Christians United For Israel ), an anti-Semite ?
Some,
such as journalist Max Blumenthal
( see below ) say yes, while others note that while Hagee's views, in sum, forms a composite that
appears
profoundly anti-semitic ( I have termed this
"structural anti-Semitism"
) nonetheless most or all of Hagee's views can be found prefigured in rabbinical opinion. Were the Nazis, as Hagee speculates, doing "God's work" ? Should anti-Semitism, and the Holocaust itself,
be blamed on Jews themselves ?
Such views may seem shocking but there is precedent, in certain remote corners of Judaic thought, for such ideas and so Hagee cannot be clearly labeled anti-semitic on those counts. And if, in Hagee's view, it is God's will that most or almost all Jews are soon to be wiped from the face of the Earth and Judaism itself vanish, is that belief anti-Semitic ? John Hagee, who also professes a deep love for Jews, now has a chance to translate his stated beliefs into action: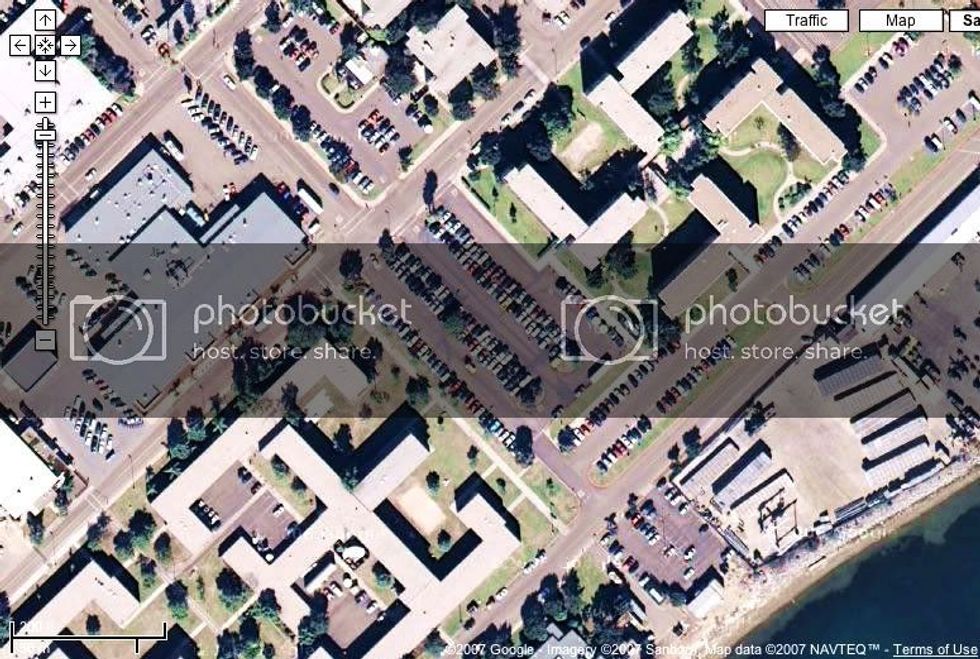 Recently, an astounding, apparent US government sponsored anti-Semitic display, on an enormous scale, has come to my attention
; the giant Swastika shaped building cluster at the US Navy's Coronado, California Naval Amphibious Base, built in the late 1960's,
can be viewed from space, via Google Earth
and while
the architect who designed the structures said the shape was quite intentional
, a US Navy spokesperson has declared the shape of the swastika building cluster to be an
unfortunate accident
....