The Top 3 Summer Weed Reads
Heart of Dankness: Underground Botanists, Outlaw Farmers, and the Race for the Cannabis Cup by Mark Haskell Smith (2012, Broadway Paperbacks, 235 pp., $14.00 PB)
Pot Farm by Matthew Gavin Frank (2012, University of Nebraska Press, 223 pp., $14.95 PB)
Pot, Inc.: Inside Medical Marijuana, America's Most Outlaw Industry by Greg Campbell (2012, Sterling Publishers, 262 pp., $22.95 HB)
Marijuana is going mainstream. This year alone the weed and our relationship to it will be the subject of dozens of new titles ranging from dry policy discussions to zonked-out memoirs, and that's not even counting the unending stream of how-to-grow books, for which there appears to be an infinite appetite.
And while Drug War Chronicle is into the serious policy wonkery -- look for a review of Kleiman et al's  Marijuana Legalization: What Everyone Needs to Know on Friday -- we also just enjoy good reads about one of our favorite subjects. And all three titles reviewed here provide that, each in its own way and each with its own emphasis.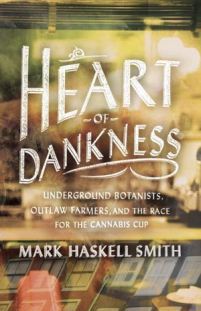 In Heart of Dankness, Mark Haskell Smith embarks on a smoke-filled quest for "the dank," that special weed possessing the superior smell, taste, appearance, and high that are the hallmarks of dankness. That quest leads from Amsterdam, where covering the Cannabis Cup for the Los Angeles Times led Smith into the underground world of pot cultivation, back to Los Angeles, as well as connoisseur pot grows in the Sierra Nevada, seed breeders in the San Fernando Valley, and activists in the Bay Area (hello, Debbie Goldsberry!) before ending where it all began, back in Amsterdam at the Cannabis Cup. 
Heart of Dankness is rollicking reefer romp through the marijuana demimonde, from thuggish medical marijuana dispensaries in Eagle Rock to pristine botanical labs where the pursuit of dankness is the end all and be all. Readers will not only have a good time with Smith's prose, they will also get a sense of the science (and art) behind those killer strains developed by the obsessed, sometimes egotistical, masters of the art.
Pot Farm is a little different, but still fascinating and educational. In it, Matthew Gavin Frank and his wife take a break after spending eight months helping his mother recover from a bout with cancer -- by going to work on an apparently industrial-scale medical marijuana grow in Mendocino County. They are there for the duration, living miles from civilization on a remote farm owned by Lady Wanda, the massive, elusive, wealthy, and well-armed businesswoman behind Weckman Farm and its massive grow operation. How massive? Well, Lady Wanda has tents for up to 60 people, she has a pair of chefs to feed the crew, she has an on-site, full-time masseuse (Frank's wife), she has a full-time maintenance man and a fleet of vehicles. It's a big operation.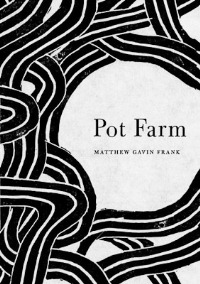 Who ends up working on a pot farm at the end of a dirt road in the middle of nowhere? Some pretty strange cats is who, Frank finds. Pseudo-hippie kids, ex-alcoholics and drug addicts, alternative healers, former soldiers perched high in the redwoods serving as armed guards and lookouts, all are among the eccentric cast of characters. All of them, Frank included, spend plenty of time stoned out of their minds on the product they're producing, too.
And then there are the patients. The ones Frank describes who work alongside him on Wanda's farm ring true to me. One patient couple, the woman desperately ill, the man a little crazed, become part of Frank's crew of close comrades, praising the healing power of the herb and denouncing the authorities, but seem to have only an addled idea of the nuts and bolts of the medical marijuana politics that fills their lives. The woman dies in a Sacramento motel room after she and her partner go there to lobby for a bill.
Or perhaps, it's not their idea of medical marijuana politics that is a bit addled, but Frank's. The process in California is complex and confusing; Frank doesn't help matters by referring to both propositions and legislative bills as propositions. Still, even if he gets a wonky detail or two wrong, he has succeeded in drawing an engrossing portrait of a real life medical marijuana farm, with all its sweat and smoke.
Liked this article?

Join our email list
Stay up to date with the latest headlines via email