How Corrupt Prosecutors Get Away With Sending Innocent People to Jail
 Prosecutors are arguably the most powerful figures in the American criminal justice system. They decide which charges to bring, what plea bargains to offer, and what sentences to request. Given their role in the system and the broad powers they exercise, it is critical that they discharge those duties responsibly and ethically.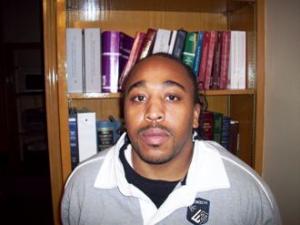 Brian Wilbourn's conviction was overturned because of prosecutorial misconduct.
But according to attorneys and criminal justice reform advocates, prosecutors across the country are misbehaving -- and getting away with it. While the most common forms of prosecutorial misconduct are hiding exculpatory evidence and engaging in improper examination and argumentation, another form of intentional misconduct is the knowing use of false testimony to win convictions.
"Perjury can easily undermine a defendant's right to a fair trial," said Chicago criminal defense attorney Leonard Goodman.
He ought to know.
In 2009, Goodman represented Brian Wilbourn in a federal narcotics case in which prosecutors knowingly allowed an informant to testify that Wilbourn sold crack cocaine out of a penthouse apartment over a three-year period when he was in fact nowhere near the scene at any time.
"Mr. Wilbourn was safely locked away in prison when the informant testified that Wilbourn was selling drugs at the penthouse between 2002 and 2005," Goodman explained.
The US 7th District Court of Appeals overturned Wilbourn's conviction because of the perjured testimony.
"When the government obtains a conviction through the knowing use of false testimony, it violates a defendant's due process rights," wrote Judge Daniel Manion as he ordered the reversal.
And when a prosecutor knowingly allows perjured testimony to be heard, that's prosecutorial misconduct. In the Wilbourn case, Assistant US Attorney Rachel Cannon knew that her informant's testimony was false -- because Goodman told her so before the trial -- yet she has not been sanctioned in any way. That's not unusual.
Legal experts say most prosecutors dedicate themselves to do an ethical and professional job, but that some prosecutors repeatedly commit misconduct because they realize they most likely will never face serious punishment. Prosecutors have immunity from civil liability for their misbehavior, and the legal system seems unable or unwilling to effectively police itself.
Prosecutorial misconduct can have serious financial consequences for state and local governments. Taxpayers take the hit to retry cases thrown out because of misconduct, and they take another hit when states pay compensation to the wrongfully imprisoned.
But despite the seriousness of the issue, there has been little research done nationwide on the scope of prosecutorial misconduct. What research there is suggests that even misbehaving prosecutors have little to worry about.
A 2003 study conducted by the Center for Public Integrity, Harmful Error, found that among 11,452 documented appeals alleging prosecutorial misconduct between 1970 and 2002, approximately 2,012 appeals led to reversals or remanded indictments, indicating prosecutorial misconduct in 17.6% of the cases.
In California, the Veritas Institute issued a 2009 report, Preventable Error: A Report on Prosecutorial Misconduct in California, 1997-2009, which reviewed 4,000 complaints of misconduct and found it occurred in 707 of them. Only six prosecutors were disciplined.
In March, the Prosecutorial Oversight Coalition released research findings on Texas convictions between 2004 and 2008 that showed appeals courts found a pattern of prosecutorial error or misconduct in 91 cases, ranging from hiding exculpatory evidence to improper argument and examination. While the appeals courts found the errors "harmless" in 72 cases, affirming the convictions, they reversed 19 cases because of prosecutorial conduct "harmful" to the defendant.
Still, none of those prosecutors were disciplined, the report found. Only one prosecutor in the state was disciplined for misconduct during that period, and that was for misconduct committed before 2004.
Liked this article?

Join our email list
Stay up to date with the latest headlines via email