The Making of a Rampage Murderer: What the Brutal Life of Oakland Shooter One L. Goh Says About America
Continued from previous page
And yet even with all those new revenues coming in, the school couldn't figure out a way to raise its graduates' test results out of the failure category. The school appears to have stiffed one of its top staffers out of her pay and her loan, suggesting, in the words of the  Oakland Tribune, "that the school may have fallen on hard times."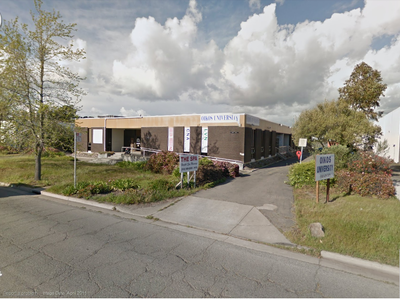 The bleak  Oikos University "campus": Like a converted warehouse
I wonder if this is what set off One L. Goh a few months after he enrolled — the realization that he'd been fleeced, that he enrolled in the wrong program on his father's money.  The year 2011 had already taken his brother and his mother.
A Dashed Last Hope
There is something in between the lines that suggests his plan to become a nurse, worked out with his father's assistance a kind of desperate last attempt to turn everything around in the proverbial One Bold Swoop.
He would do something practical, and morally good, helping the elderly, people like his father — and earn a steady income that would allow him, at last, some dignity and some chance to start paying off his debts.
It was as though Goh pinned everything on this plan to reinvent himself as a nurse — and according to all our cultural propaganda, all the Hollywood movies and newspaper bromides, Goh would be rewarded for undertaking this self-transformation. It was guaranteed to change everything. As the Oikos U. ad promised, "Dreams Do Come True."
And for a brief while last year, Goh's mood was transformed, he really did think he had a great future ahead of him. One of Goh's former employers at a food warehouse  described Goh as "upbeat" when he ran into him last year in Oakland — a change from the usually quiet, sullen Goh he'd known.
This new "upbeat" One L. Goh boasted to his former employer "about how he had returned to school to become a nurse and help elderly people."
The idea that you can reinvent yourself, that your fate is in your own hands, that you have the power inside of you to make yourself a winner (and if you fail, it's all your own fault) — this may be America's most toxic cultural snake-oil. And yet it never fails to find takers.
Of course, nothing changed — except that Goh had been conned out of his dad's money. As his former employer  put it:
"Not many people go back to school at that age. He was trying something new and it wasn't working."
It didn't take long for him to figure it out. Just a few months after enrolling, One L. Goh dropped out of the Oikos University program. When he dropped out of the program, he asked them to refund his father's $6,000 that he paid for tuition. He was denied. He fought with the administrators, but they didn't budge. This was what made him snap.
The administrator, whom Goh fought with for his tuition refund and whom he came to kill that day, has now come forward. Her name is Ellen Cervellon. She was gone on the day of the massacre because she also teaches nursing to students at California State University at East Bay.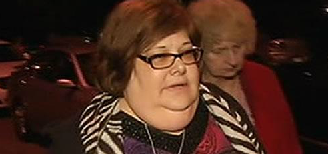 Ellen Cervellan: The face of "Real America"
Now she will have to wonder, why didn't she just approve the refund to a desperate man? What if she had approved it? Her argument was that he'd already spent several months in the program. According to a friend of Ellen Cervellon's, Linda Music, she even denied Goh his last reasonable request, to  prorate the refund.
Liked this article?

Join our email list
Stay up to date with the latest headlines via email