The Making of a Rampage Murderer: What the Brutal Life of Oakland Shooter One L. Goh Says About America
Continued from previous page
Lumpkin said he recalled the day when Goh was evicted and his Nissan pickup was repossessed. Goh left by cab that day.

"He was always neat, wore nice clothes," Lumpkin recalled. "You would never expect it out of him. He just don't seem like that type of person."
So he lost his car the same day he was evicted from his apartment in bumfuck, Virginia—and he took it all stoically as he cabbed away to god knows where.
I tried to imagine what that cab ride felt like for One L. Goh, a pudgy 40-something Korean-American dweeb, stewing with resentment, in his nice neat clothes. How far did he go in that cab — and where to?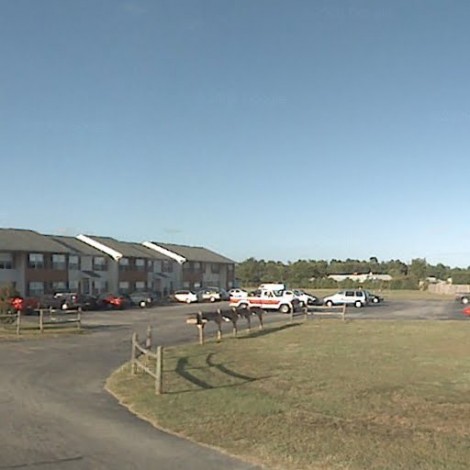 The Yorkshire Apartments parking lot
Eventually he wound up with his father on the West Coast. One L. Goh's father lives in an Oakland housing project for senior citizens run by a Christian non-profit. Goh found work in a San Mateo warehouse; he moonlighted as a mover. Anything to get back on his feet.
It's not a good place to be if you're a middle-aged failure: San Francisco has so much obscene wealth, and smug beauty — to be a fat 40-something nerd working with your father in a grocery store in Daly City, in the shadow of San Francisco, is some kind of Hell, a Hell for failures.
Goh, who was born Su Nam Ko, had lived in the shadow of his more successful, celebrated war hero brother, Su Wan Ko. In 2002, he changed his name from birth name, Su Nam Ko, to One L. Goh,  stating that he did "not like my current name because it sounds like a girl's name."
And then last year, Goh's brother, an Iraq War veteran and Special Forces hero,  died in a freak car accident when his Toyota slammed head-on at 70 mpg into a  "multi-ton" boulder lying on a Virginia road. The photos of the accident scene look almost unreal, almost staged.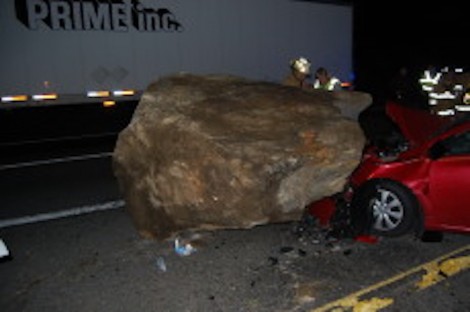 The freak accident that killed One L. Goh's war hero brother
The news of the brother's death destroyed One L. Goh's mother: She died within months of her son's funeral.
This is the backdrop to Goh's fateful decision to pull himself out of a years-long rut, and to start a new career for himself as a nurse. It may have been the shock of the back-to-back deaths in the family — or maybe it was his father who encouraged him, or the experience of living with his father in a building for the elderly.
Whatever the case, his widower father supported his son with a $6,000 loan to pay for the vocational nursing school tuition. But after a few months, One L. Goh was out of the program, bitter and vengeful, dead set on murder; and his father was out $6,000, thanks to his son's bad bet.
Ignition to a Massacre
What set Goh off? Why did he leave the nursing school so early? Most reports say he was teased by his classmates for his age, 43, and his accent. Which is odd, considering most of the students are foreigners and Koreans.
(Another Korean-American rampage-killer was teased over his voice:  Virginia Tech killer Cho Seung-Hui. As another Virginia Tech student  told reporters back in 2007, "As soon as [Cho] started reading, the whole class started laughing and pointing and saying, 'Go back to China.'")
Goh enrolled in what must have been one of the very worst nursing programs in the entire state of California: the vocational nursing program at Oikos University, a fundamentalist Korean-American Christian school in Oakland.
Liked this article?

Join our email list
Stay up to date with the latest headlines via email