The American Empire Is Collapsing, And Americans Will Be The Last to Know
Continued from previous page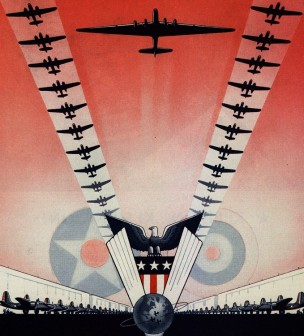 A Repressive Capitalist  Globalization Or The Revolution Of Global Freedom Of Information ?

The Cold War was a fairly predictable era. Beside a few flashpoints such as the Cuba missile crisis, the two superpowers fought to augment their respective turfs through proxy wars. But Afghanistan came along for the Soviets, and the long war made the USSR collapsed. Naturally the United States started acting as the only super-power left, and for this reason as the master of the universe.
The narrative of Ronald Reagan is peppered by such elements, and so is the one of all of his successors including Barack Obama. But all empires had the same  distorted visions of themselves, the Romans imposed the Pax Romana on their vassals for a long time , so did Charlemagne, and Napoleon for a much shorter time. In any sense, power is cyclical and never lasts.
Thanks to WikiLeaks and the courage of his founder Julian Assange and the one of  Pentagon's whistleblower Bradley Manning, it has become rather obvious that while President Obama has changed the official tone of Washington from the Bush administration, the overall goals of US foreign policies have remained  the same: Ensure and expend  US power and authority on vassal states. This push to establish a new world order under exclusive US authority has been prevalent in all of the US administrations since Ronald Reagan and the end of the cold war.
President Obama, despite what could be his personal convictions is a prisoner of this imperial system. Obama is trapped by a complex nexus of inter-locking institutions such as the Pentagon, the CIA, the State Department etc, and by powerful interest groups profiting from endless wars. The very same institutions and interest groups have been at the core of every post-1945 imperial presidency. As early as 1946, president Harry Truman said: "From Darius' Persia, Alexander's Greece, Hadrian's Rome, Victoria's Britain; no nation or group of nations has had our responsibilities."
However, most analysts and foreign policy experts currently assume that the present century will not be American. In this tectonic  power shift, under the push of China and India, the emerging new world order will be plural and decentralized. But the main question is: How Americans will adapt to this new paradigm where the United States loses its status of uncontested leadership?
Liked this article?

Join our email list
Stay up to date with the latest headlines via email