'Inglourious Basterds': If You Survive the Boring Parts of Quentin Tarantino's New Film, It's Actually Really Good
Continued from previous page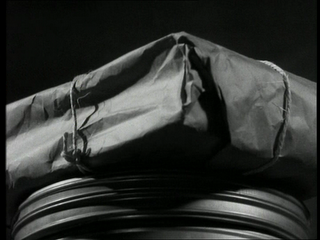 Tarantino doesn't go on to show us what else he stole from Sabotage, so I'll tell you. The boy is unwittingly toting film cans containing a literal bomb, planted on him by his step-father, a member of a sinister band of saboteurs who were clearly intended to be read, in 1936 England, as undercover Nazis. The saboteur is operating out of a London cinema, which ultimately goes up in flames. As for the boy carrying the film-bomb, he walks through the city getting distracted by every passing what-have-you and all the time the audience is meant to be freaking out because the bomb's set on a timer….
Does Hitchcock blow up the nice young boy? Of course he does. Plus a puppy the boy's playing with.
One of Hitchcock's obsessions, worked out in various ways through his movies, was that the thing he loved most (film) was a fearful, dangerous, eerily powerful thing, wonderful to wield as the ultimate modern psychological weapon, but always potentially annihilating.
Tarantino clearly likes the idea of paying tribute to cinematic power, based on his borderline-supernatural imagery as the theater burns in Inglorious Basterds. He has the Nazi propaganda film interrupted by a film of Jewish defiance right before all the celluloid in the theater, and the theater itself, goes up in a transformative counter-holocaust.
To say the least, Tarantino doesn't seem to share Hitchcock's complicating fear of film. Tarantino doesn't really seem to have any fears, none that get expressed cinematically, anyway. That's what's good about his directing, his all-out film-elation, and it's also what can get tiresome about him, after a while. He's the biggest film enthusiast in the world, forever shouting and pointing, "And look at this, isn't this great?! And how about THIS?! And THIS and THIS and THIS!!"
It's all eye-poppingly impressive, and the relentlessness of it will still make you want it to stop as you head deep into hour three. Then after you leave, you might find you think about it a lot, how interesting it was, even the boring parts.
So it's been a good month for films: In the Loop, District 9, and now Inglourious Basterds. Things are looking up.
Liked this article?

Join our email list
Stay up to date with the latest headlines via email