This Man Was Sentenced to Die in Prison for Shoplifting a $159 Jacket: This Happens More Than You Think
Continued from previous page
Louisiana, where both Washington and Jackson are held, is one of nine states where prisoners are serving life without parole sentences for non-violent offences (other states with high numbers are Alabama, Florida, Mississippi, Oklahoma and South Carolina). An overwhelming proportion of those sentences – as many as 98% in Louisiana – were mandatory: in other words judges had no discretion but to impose the swingeing penalties.
The warden of Angola prison, Burl Cain, has spoken out in forthright terms against a system that mandates punishment without any chance of rehabilitation. He told the ACLU: "It's ridiculous, because the name of our business is 'corrections' – to correct deviant behaviour. If I'm a successful warden and I do my job and we correct the deviant behaviour, then we should have a parole hearing. I need to keep predators in these big old prisons, not dying old men."
The toll is not confined to the state level: most of those non-violent inmates held on life without parole sentences were given their punishments by the federal government. More than 2,000 of the 3,281 individuals tracked down on these sentences by the ACLU are being held in the federal system. Overall, the ACLU has calculated that taxpayers pay an additional $1.8bn to keep the prisoners locked up for the rest of their lives.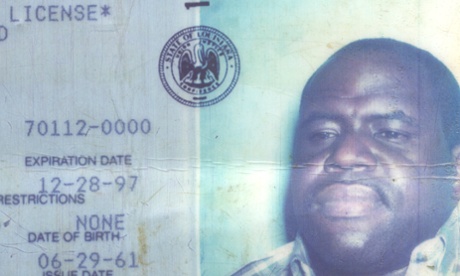 'It doesn't have to be this way'
Until the early 1970s, life without parole sentences were virtually unknown. But they exploded as part of what the ACLU calls America's "late-twentieth-century obsession with mass incarceration and extreme, inhumane penalties."
The report's author Jennifer Turner states that today, the US is "virtually alone in its willingness to sentence non-violent offenders to die behind bars." Life without parole for non-violent sentences has been ruled a violation of human rights by the European Court of Human Rights. The UK is one of only two countries in Europe that still metes out the penalty at all, and even then only in 49 cases of murder.
Even within America's starkly racially-charged penal system, the disparities in non-violent life without parole are stunning. About 65% of the prisoners identified nationwide by the ACLU are African American. In Louisiana, that proportion rises to 91%, including Jackson and Washington who are both black.
The US has the highest incarceration rate in the world, with 2.3 million people now in custody, with the war on drugs acting as the overriding push-factor. Of the prisoners serving life without parole for non-violent offences nationwide, the ACLU estimates that almost 80% were for drug-related crimes.
Again, the offences involved can be startlingly petty. Drug cases itemised in the report include a man sentenced to die in prison for having been found in possession of a crack pipe; an offender with a bottle cap that contained a trace of heroin that was too small to measure; a prisoner arrested with a trace amount of cocaine in their pocket too tiny to see with the naked eye; a man who acted as a go-between in a sale to an undercover police officer of marijuana – street value $10.
Drugs are present in the background of Timothy Jackson's case too. He was high when he went to the Maison Blanche store, and he says that as a result he shoplifted "without thinking". Paradoxically, like many of the other prisoners on similar penalties, the first time he was offered drug treatment was after he had already been condemned to spend the rest of his life in jail.
The theft of the $159 jacket, taken in isolation, carries today a six-month jail term. It was combined at Jackson's sentencing hearing with his previous convictions – all for non-violent crimes including a robbery in which he took $216 – that brought him under Louisiana's brutal "four-strikes" law by which it became mandatory for him to be locked up and the key thrown away.
Liked this article?

Join our email list
Stay up to date with the latest headlines via email