6 Toys That Could Make a Progressive's Head Explode
Continued from previous page
3. Makeup for Babies
Speaking of gender essentialism, this post from Lisa Wade at Sociological Images will make your eyes pop. In it, Wade features a number of toys dug up by the Alpha Parent that mimic makeup and beauty products ... for babies and toddlers. And not just any babies and toddlers -- girl babies and toddlers. Among the items:
"My Pretty Learning Purse includes a toy lipstick and a mirror; the Gund Sesame Street Abbey Purse Playset includes a compact and powder brush; the Lilliputiens Liz Handbag includes an eye shadow compact complete with three shades and an eye shadow applicator."
And we wonder where little girls get the idea that they're expected to look a certain way? Here are pictures of a few of the toys:
4. 7-11 Slurpee Maker
Like the McDonald's cash register toy, the 7-11 Slurpee Maker lets kids pretend they're low-wage workers. Fun fun fun!
This toy is also a 2012 finalist in the Campaign for a Commercial Free-Childhood's annual worst toy of the year contest. The TOADYs, or Toys Oppressive And Destructive to Young Children, call out "toys that promote precocious sexuality to children and push branded and screen-based entertainment at the expense of children's play," among other problems.
Of the 7-11 Slurpee Maker, the CCFC notes:
There's nothing pretend about the sugar rush kids will get by combining soda and ice to make their very own Slurpee. But it's the branding, not the empty calories, that really makes this toy so TOADY-riffic. The Slurpee Maker is emblazoned with the 7-11 logo and comes with a free Slurpee coupon, guaranteeing your kids will be nagging you for a trip to the convenience chain for a taste of the real thing. And with Slurpee's 17 grams of sugar, your kid will down a full day's worth in one shot – how convenient is that?!
Sounds like a contender.
5. LEGOs for Girls
Another 2012 TOADY finalist is the Lego Friends product series, or "girl" Legos, as they came to be known when they were released late last year.
CCFC notes that Lego Friends are "so jam-packed with condescending stereotypes it would even make Barbie blush." The figurines are curvier than "boy" Legos (known until recently as just "Legos") and feature scenarios like going to the beauty parlor and shopping.
The problem here isn't so much that Lego made these new figures. It's that they're marketed exclusively to little girls, while the traditional Legos, which are better for building and engineering, are marketed aggressively to boys. Surely some boys would want to play with Lego figures that are more lifelike, and they shouldn't be told by society and Lego's marketing team that that's not ok. Likewise, girls shouldn't be pigeonholed into thinking that building isn't for them.
It's sad to say, but a Lego ad like this one, from 1981, would never be seen today: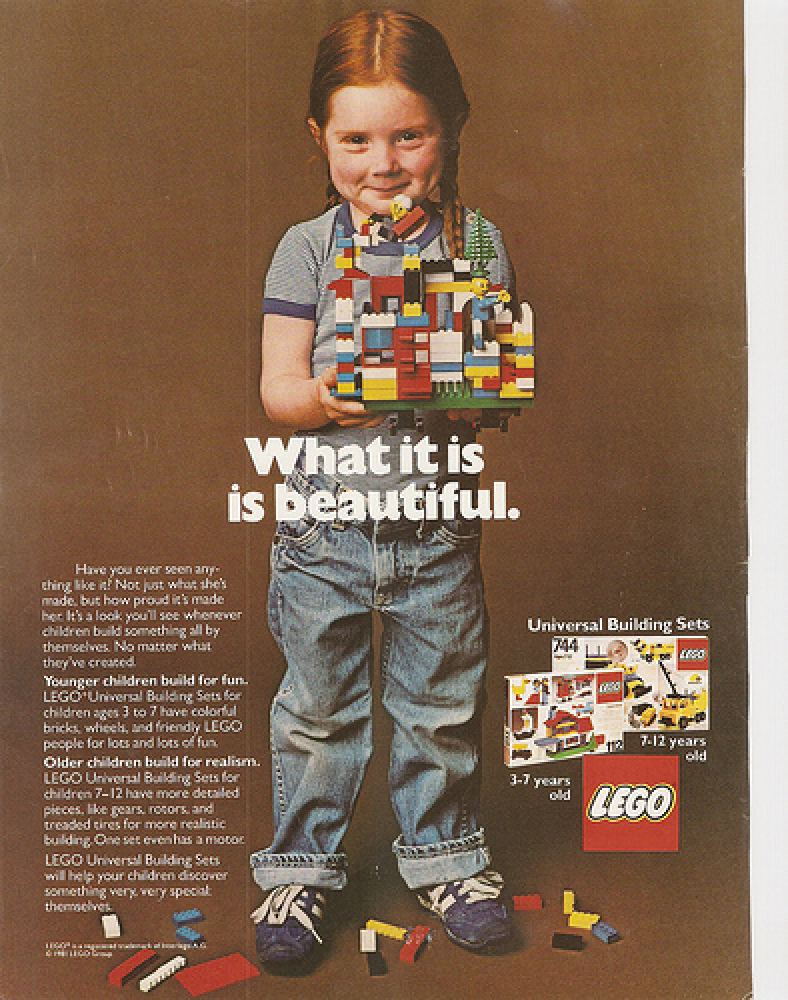 6. Playmobil Figures (And Other Items)
A December 2011 report from the nonprofit Ecology Group's Web site HealthyStuff.org found BPA in 280 plastic children's toys, most of them produced by Playmobil:
Seven companies reported BPA in toys made from polycarbonate plastic, the same material formerly used to make plastic baby bottles and sippy cups. Most of the BPA-containing toys are Playmobil figures and play sets; the 248 toys reported contain 17.3 pounds of polycarbonate plastic, according to the manufacturer.
In addition, "Sixteen of the toys with BPA are Chicco brand rattles and other baby products made by Artsana."
Liked this article?

Join our email list
Stay up to date with the latest headlines via email